Motherhood is a beautiful experience, but it can take a serious toll on the body. Pregnancy, childbirth, and breastfeeding involve weight and hormone fluctuations that can impact your confidence and body image. Diet and exercise often cannot adequately address common concerns like sagging breasts and stubborn fat deposits around the midsection. Fortunately, plastic surgeon Lief O. Nordberg can refine post-pregnancy body contours with a custom mommy makeover procedure at our Stramford practice. A mommy makeover combines several plastic surgery procedures to help you achieve comprehensive results. To learn more, schedule a consultation with Dr. Nordberg today.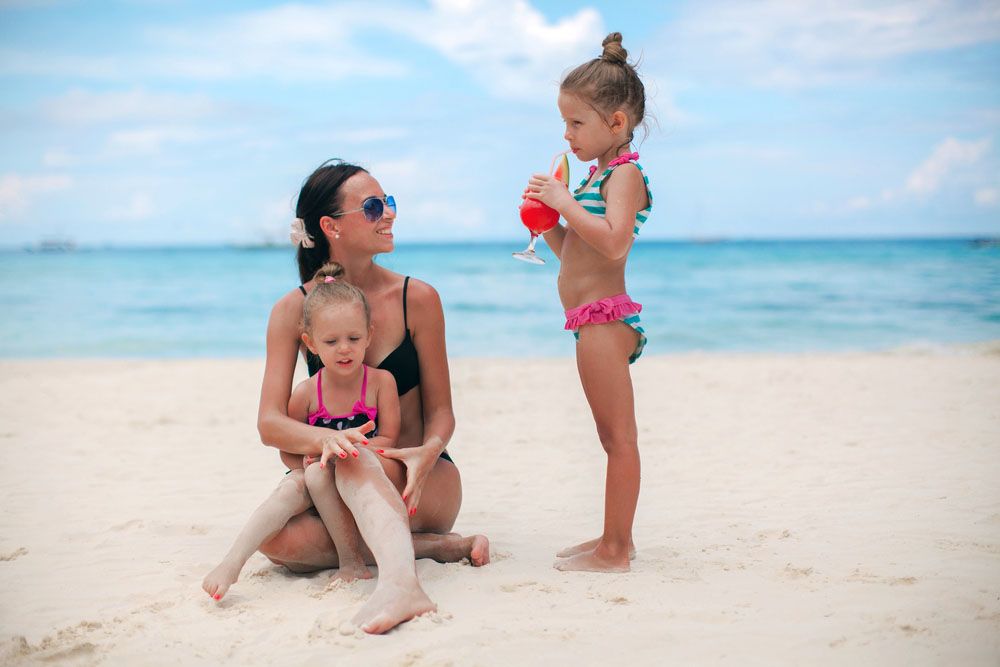 Individualized Treatment for Enhanced Results
We want to help you look and feel your very best. During a consultation, Dr. Nordberg can begin planning your treatment by discussing your cosmetic concerns and goals with you. The ideal mommy makeover candidate is in good general health and has multiple areas she would like to address. A mommy makeover commonly includes:
Tummy Tuck: Also known as an abdominoplasty, tummy tuck surgery removes excess skin and tightens remaining tissue for a more toned, taut abdomen. Separated abdominal muscles, a common result of pregnancy, are tightened during a tummy tuck.
Liposuction: Despite persistent diet and exercise, many mothers experience stubborn pockets of fat after their pregnancy. During the liposuction procedure, Dr. Nordberg will make tiny incisions in the skin and gently remove excess fat with a thin hollow tube called a cannula.
Breast Lift with Implants: Sagging breasts can be refined to achieve more youthful contours through a breast lift procedure combined with breast augmentation. Breast lift involves the removal of excess sagging skin and fatty tissue. The nipples may also be repositioned higher on the breast. Placing silicone or saline implants helps improve the projection and contour of the bust, complementing the effects of a breast lift.
Depending on your unique condition, an arm lift, butt lift, or other body contouring procedure may also be recommended. Mommy makeovers are often complemented with non-surgical treatments that can rejuvenate your confidence. BOTOX® Cosmetic is a popular way to relax wrinkles, and dermal fillers can address other signs of aging like deep creases.
Restoring Your Confidence and Your Appearance
Although a mommy makeover is a very comprehensive procedure, Dr. Norberg prefers surgical techniques that will help you achieve subtle, natural-looking enhancement. We strive to accentuate your natural beauty. Many of our satisfied mommy makeover patients express that after treatment, they feel like themselves again - only better. This special treatment can help you enjoy motherhood to an even greater degree, boosting your confidence in your appearance.
Learn More during a Mommy Makeover Consultation
Your satisfaction in your surgical results is largely dependent on your choice of an experienced, reputable surgeon. Dr. Norberg is deeply committed to our patients' health and safety, and our on-site surgical facility is staffed by highly trained employees who can pamper you in a private, yet comforting environment. To learn more about how you can benefit from a mommy makeover, schedule a consultation with us today.